Laura Harris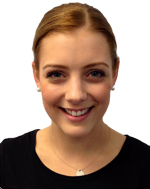 Laura has been working at Surrey Downs Physio since graduating with a Bachelor of Physiotherapy in 2014. Laura's management approach involves various manual techniques in combination with a focus on self-management and maintaining an active lifestyle.
In addition to physiotherapy, Laura is a dancer and a dance teacher, and has completed classical ballet examinations with the Royal Academy of Dance. She has a specific interest in dance and sports related injuries as well as orthopaedic rehabilitation and Pilates.
Laura is also a member of the Australian Physiotherapy Association and is taking part in ongoing professional development courses to learn new and evidence-based techniques.